PyVmMonitor
PyVmMonitor is a profiler with a simple goal: being the best way to profile a Python program.
Current Features
Attach profiler to a running (CPython) program
Deterministic profiling through cProfile/profile integration
On demand profiling with Yappi integration
Analyze existing PStats results
Open DOT files
Programatic API access
Multiple processes support (multiprocessing, django...)
Live sampling/CPU view

Select time range
Group samples by method or line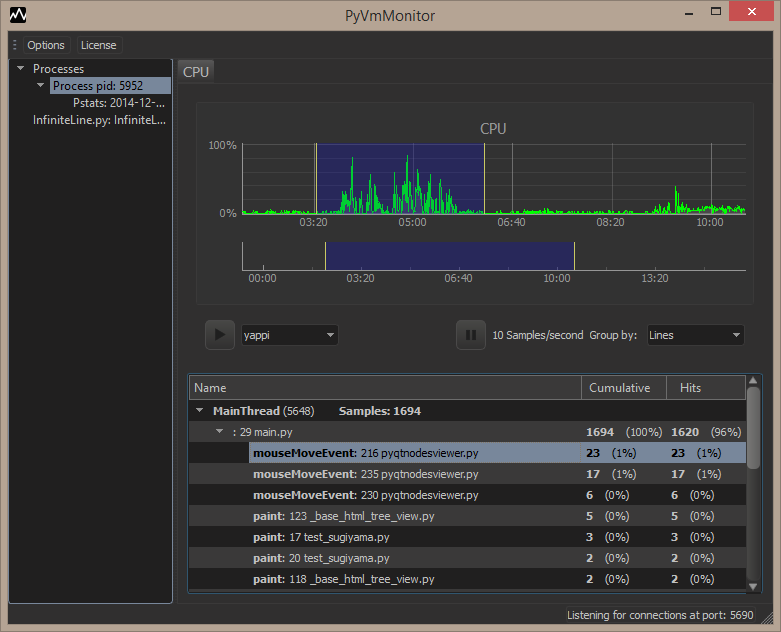 View the Manual for more information


Release notes: 2.0.2
Release notes: 2.0.1
Release notes: 2.0.0
PyVmMonitor now properly supports Python 3.7 and 3.8 (Python 2 is no longer supported).
PyVmMonitor itself is now built in Python 3.